Original italian greyhound clothing
We make comfortable Italian Greyhound clothing. We always choose the best, certificated fabrics (use in human sport clothing) & we print our own ideas on them. All to make italian greyhound clothing even more special! Our clothes for iggys are always limited edition, short series with never repeated patterns. You can always find something new in our shop.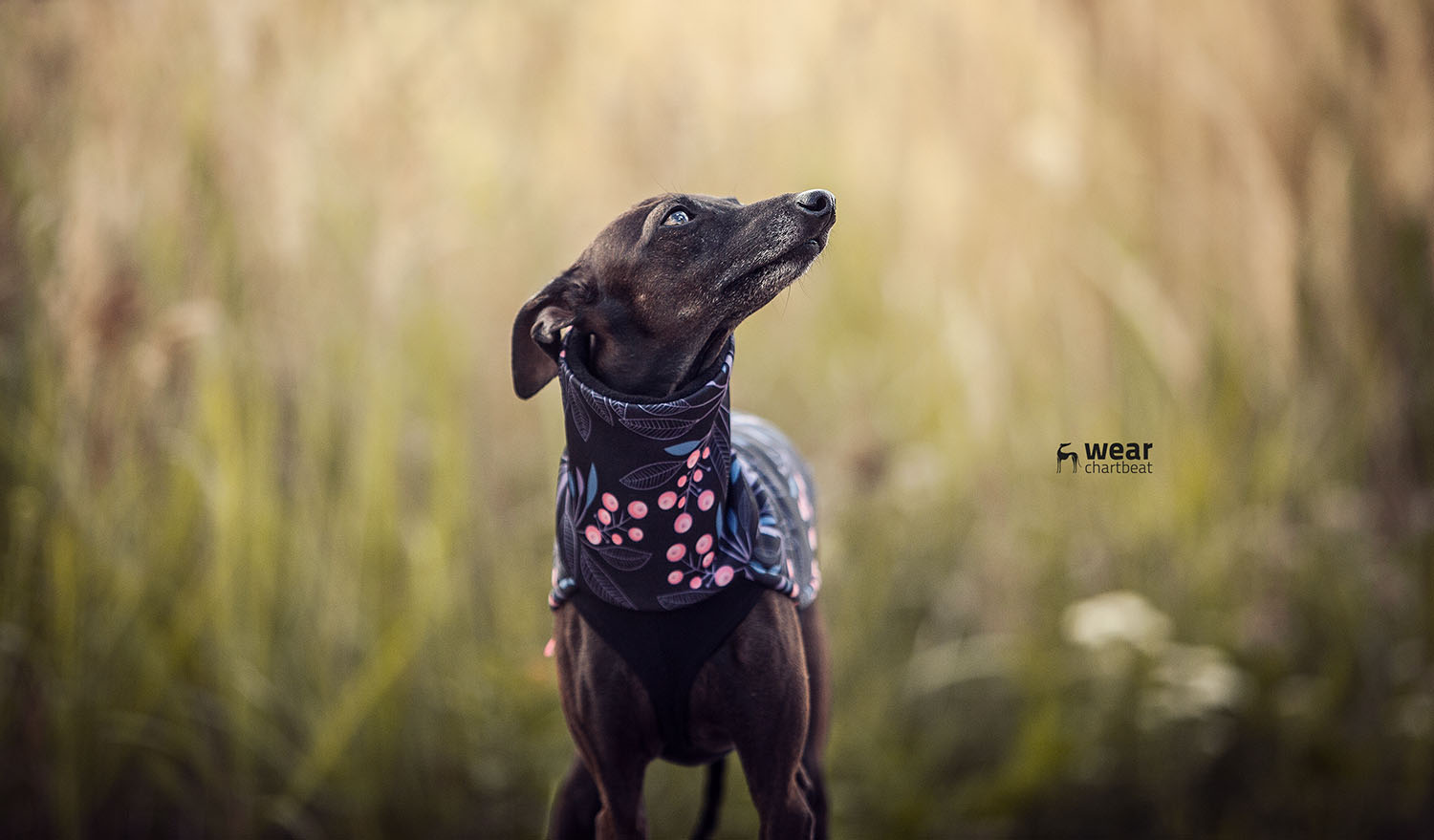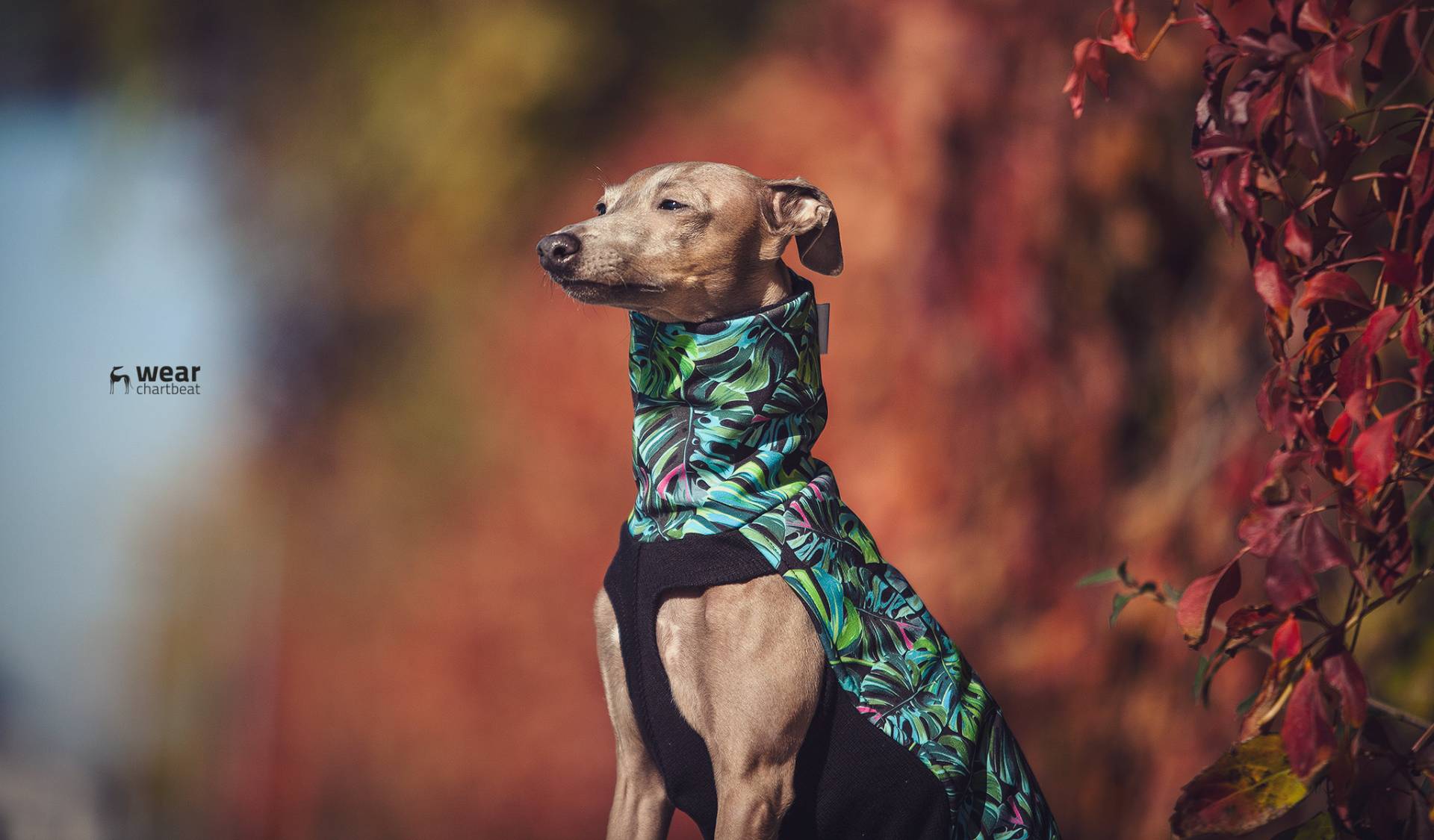 Specific italian greyhound anatomy
You've probably already noticed, that the commonly available dog clothes doesn't fit your italian greyhound well. We know that! We are proud owners of pretty big pack of those adorable creatures & we always suffered because of no original italian greyhound clothing. That's why we started producing clothes for iggys, collars snoods and sleeping bags. We have ten dog models at home.
Italian greyhound blouses
Our blouses have been designed to fit best specific Italian Greyhound anatomy. Comfortable holes for legs don't restrict dog movements. We use best tracksuit fabric which is almost indestructible. The bottom is an elastic fabric that easily fits to the chest. As a standard - the collar has a slot for the leash and a reflective element.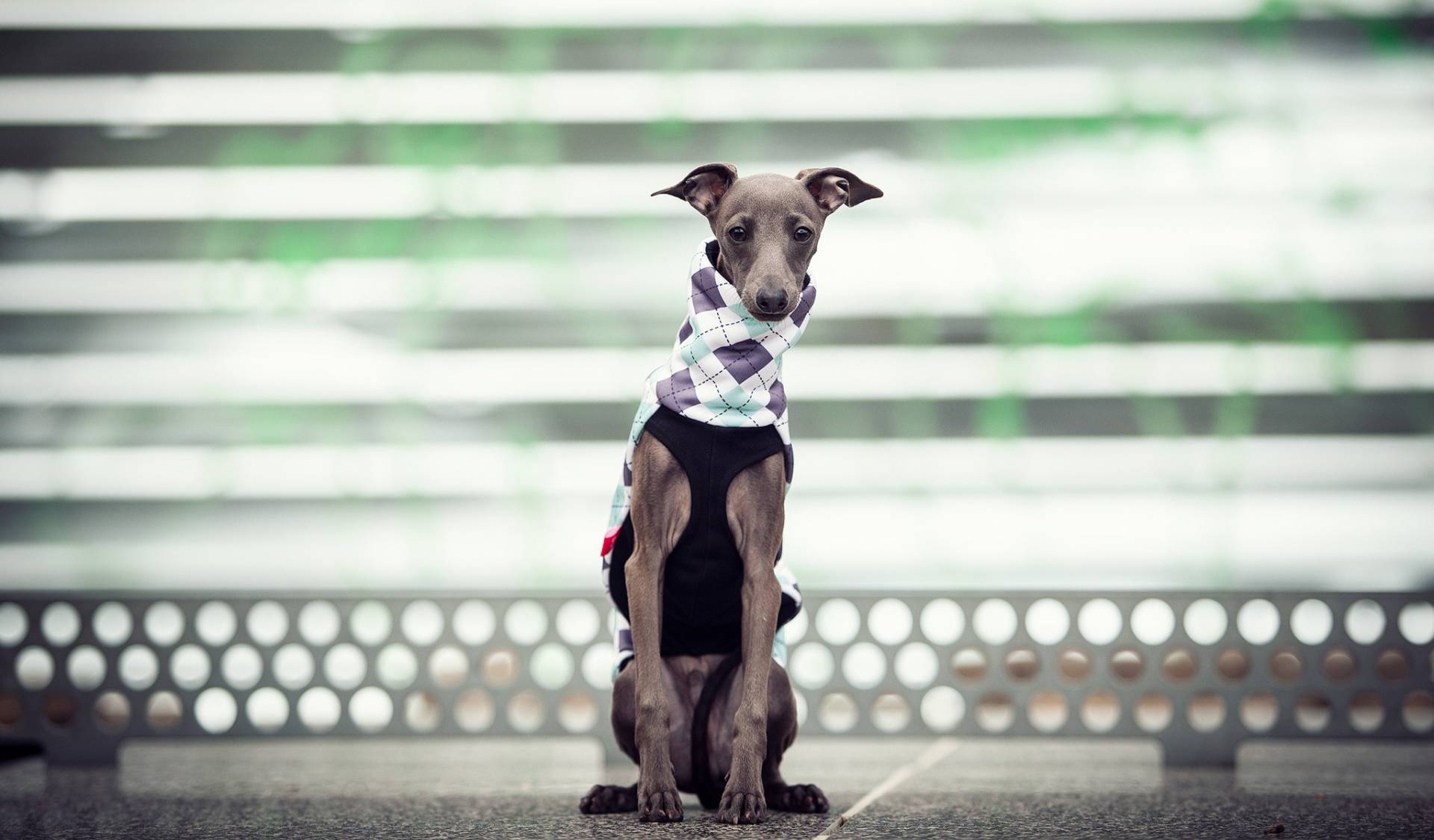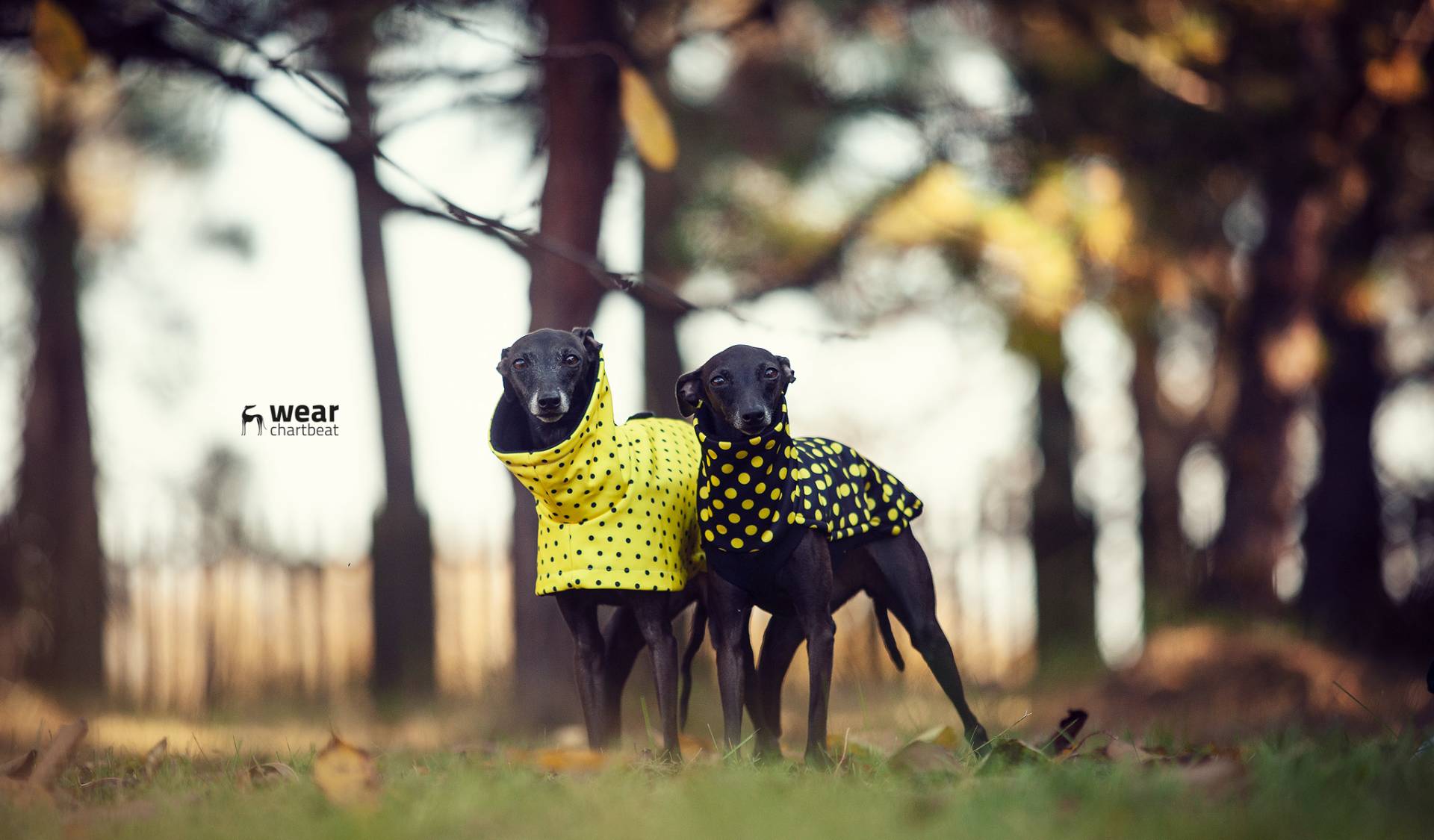 Italian greyhound jackets
Jackets for italian greyhounds are made of high quality softshell. This fabric is windproof and waterproof and always additionally isolated with fleece. It's perfect combination for cold, windy and rainy weather. There are two types of jackets - coats with velcro fastening and slim fit jackets looking like a blouse. All to make your italian greyhound warm and comfortable.
Italian greyhound clothing shipping worldwide
We do our best to make your shipping as safe as possible. We prepare an order always the same day and we send it as possible as we can - sometimes even the same day. We also do everything to make your payment secure. You can use credit card transaction or use PayPal. If hoodie is too small or too big you can always send it back - you have 14 days to do this. We will send you the new one or send back your money.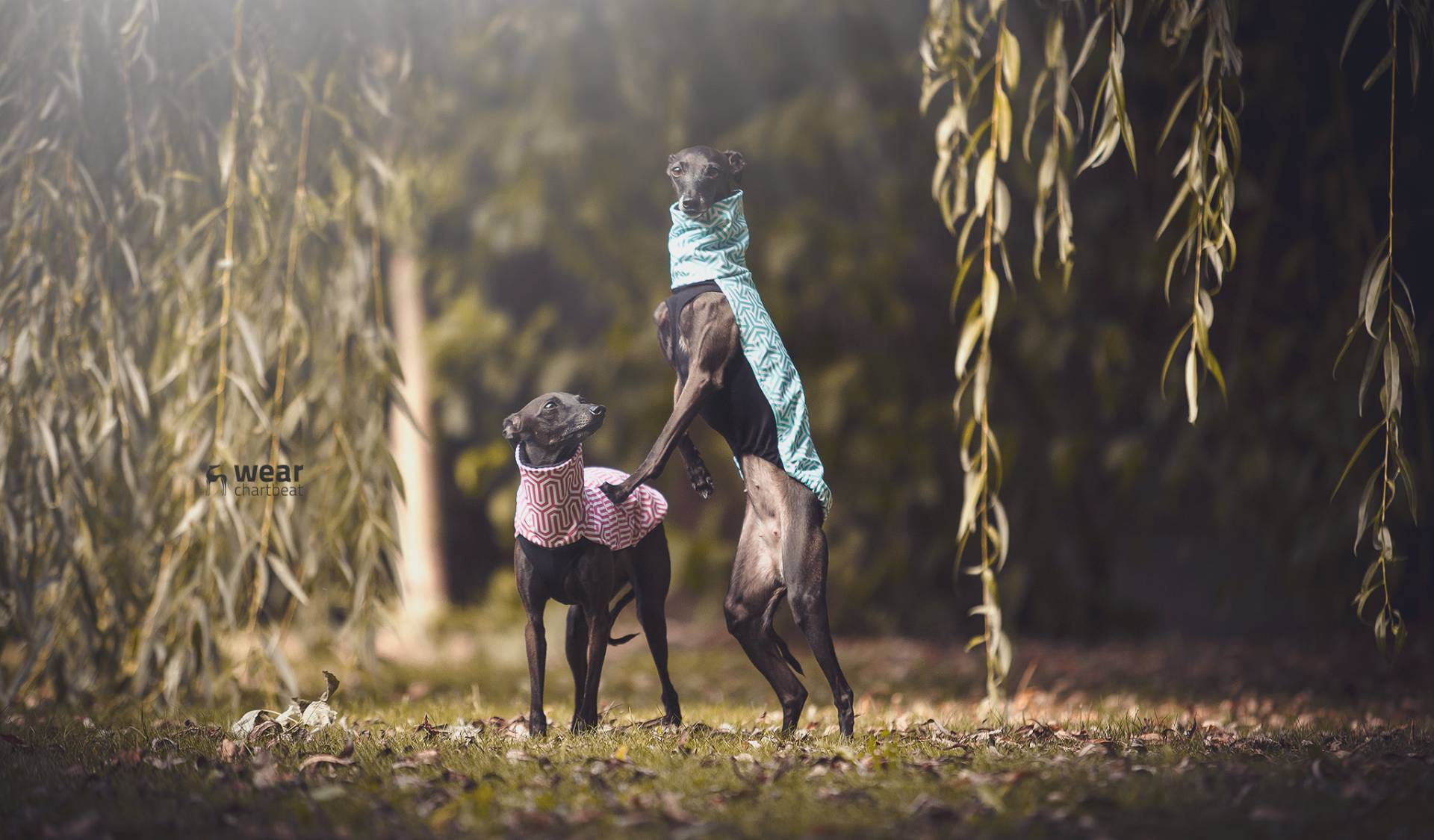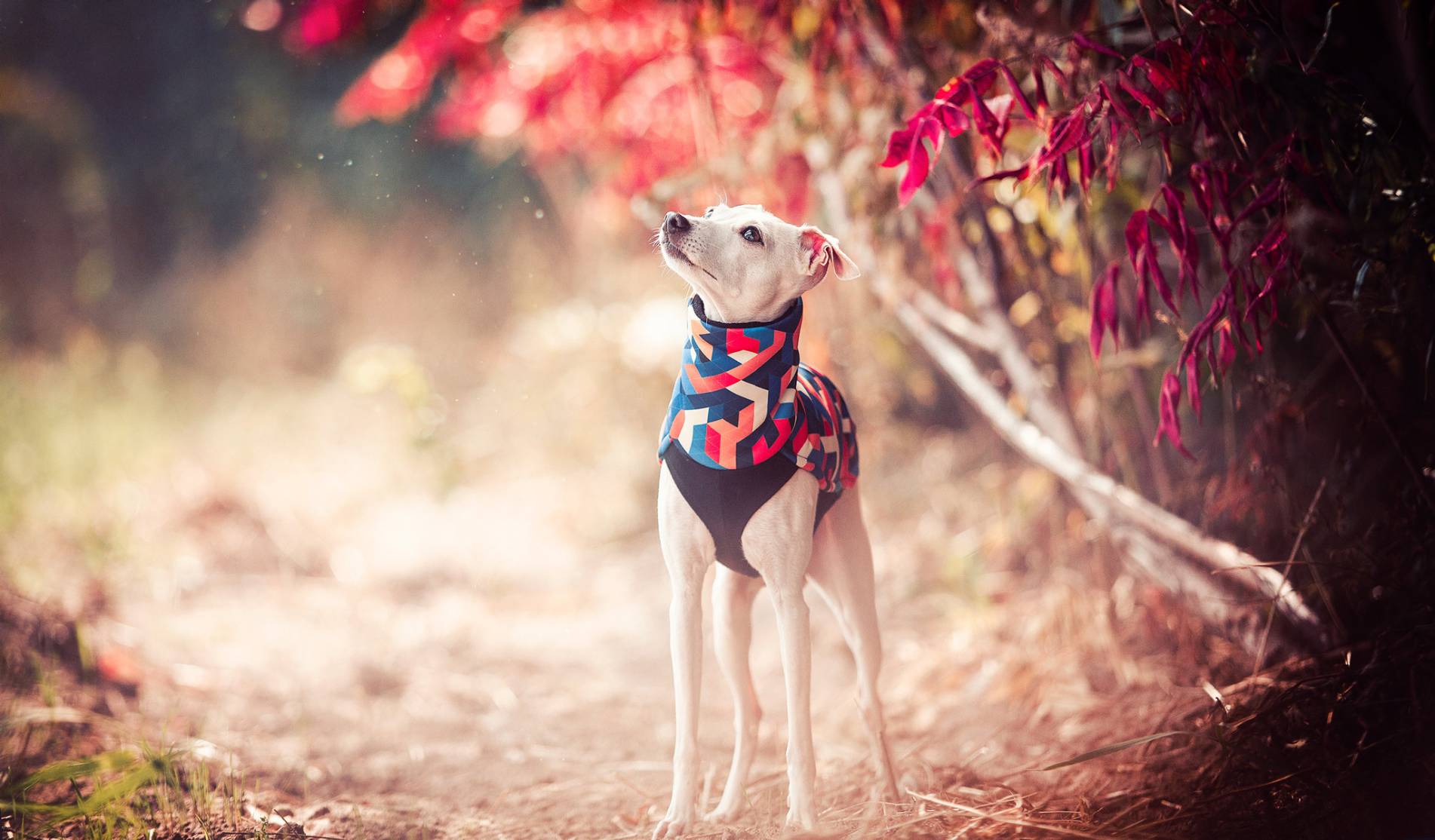 We love our customers
Our happy Customers live worldwide - this is the best gift for us. Wear.Chartbeat italian greyhound clothes are in USA, Brazil, Mexico, Australia, New Zealand, South Korea, Japan, Macau, China, Russia, Canada, Alaska, RPA, UK, Italy and almost in all countries across Europe! We love to make clothes for italian greyhound - it is kind of our passion. We're pretty sure, that your italian greyhound would dress up in our store ❤️️
Join to wear.chartbeat community
We are always very happy if you tag us on facebook or instagram. Welcome to our italian greyhound clothing manufacture! You can also find us on ETSY!